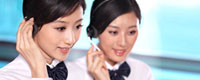 Tel: +86-538-8267650
Fax: +86-538-8267650
E-mail: gao.yang@taianinco.com
Add: A-506, Tianlong International Business Building, Taian, Shandong, China 271000


New website
http://www.taianinco.com
is online this week.
About searching features:
New items updating continuously;
Search any
truck parts
your need by OE number or name on upper right;
Online inquiry one or more parts easily;
Language shift easily by tools under the website;
Related products help you to find similar parts;
Share to your own LinkedIn, Facebook, Twitter, Google+ etc.
About products features:
Clear photo showing Foton, Dongfeng, Cummins parts name, OE No., and simple application;
Trademark showing our own photo, cannot be tranfered by others;
Original parts guarantee with good price and fast delivery.


ENJOY YOUR BROWSING!