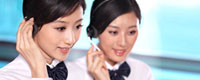 Tel: +86-538-8267650
Fax: +86-538-8267650
E-mail: gao.yang@taianinco.com
Add: A-506, Tianlong International Business Building, Taian, Shandong, China 271000


FOTON AUMARK

is the most technologically advanced light-duty truck offered by Foton. It was developed in cooperation with overseas partners like Lotus and Cummins.

Its optimized chassis has an increased loading capacity. The Cummins engine delivers high performance while meeting Euro IV emission standards. The sedan-style interior provides a comfortable working environment to the driver and the reinforced cab and safe braking system ensure operational safety.

Designed to work in any kind of environment and deliver reliable performance, Aumark is a valuable partner for your business.

Contact INCO to have original FOTON AUMARK parts.